Ningbo Bilily Glass Products Co.,Ltd.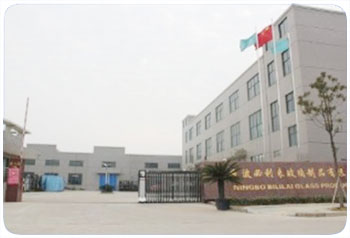 is a professional glass manufacturer,We supply a variety of special glass, including eletric cooker glass,hobs glass,cooktop glass,glass ceramic plates,range hoods glass,tempered glass for oven,free standing cooker glass,sink tempered glass,reflective glass,commercial refrigerator glass door,freezer insulating glass door,display cabinets glass,low-e glass,fireplace glass,high borosilicate glass,tempered glass for shower enclosure,tempered glass table top,furniture glass,architecture glass etc.. We are located in Daxie Development Zone, Ningbo, and east to Ningbo Port. Ningbo is a competitive and fast-growing business centre, and we are well positioned to take advantage of the excellent logistics and commercial infrastructure. Wednesday International Company Limited is our sales company.

Our facility covers a building area of 25,000 square meters. We are ISO9001 and ISO14001 certified and are also CCC ,CE certified for tempered glass as well as carrying certification for electrical appliances. We rely on top quality imported machinery including digital glass cutters machine and glass straight grinder production line, riaxial glass processing center, digital-controlled water cutter production line, computerized glass drilling machine, flat & bending tempering furnace production line, glass coating machines, plate making and silk screen printed outfit and so on. Our company has a well established and experienced technical department, which includes a number of professional in-house engineers.

We take a great pride in our quality and production skills and have built a strong industry reputation through our customer-oriented approach to sale and service. We have established stable business relationships with customers from the USA, the EU and other countries and regions.

We always place our customers' requirements first and foremost and back this with a very professional approach to quality. We welcome the opportunity to work with new customers and look forward to proving our credentials first hand.